Mini Bar Stool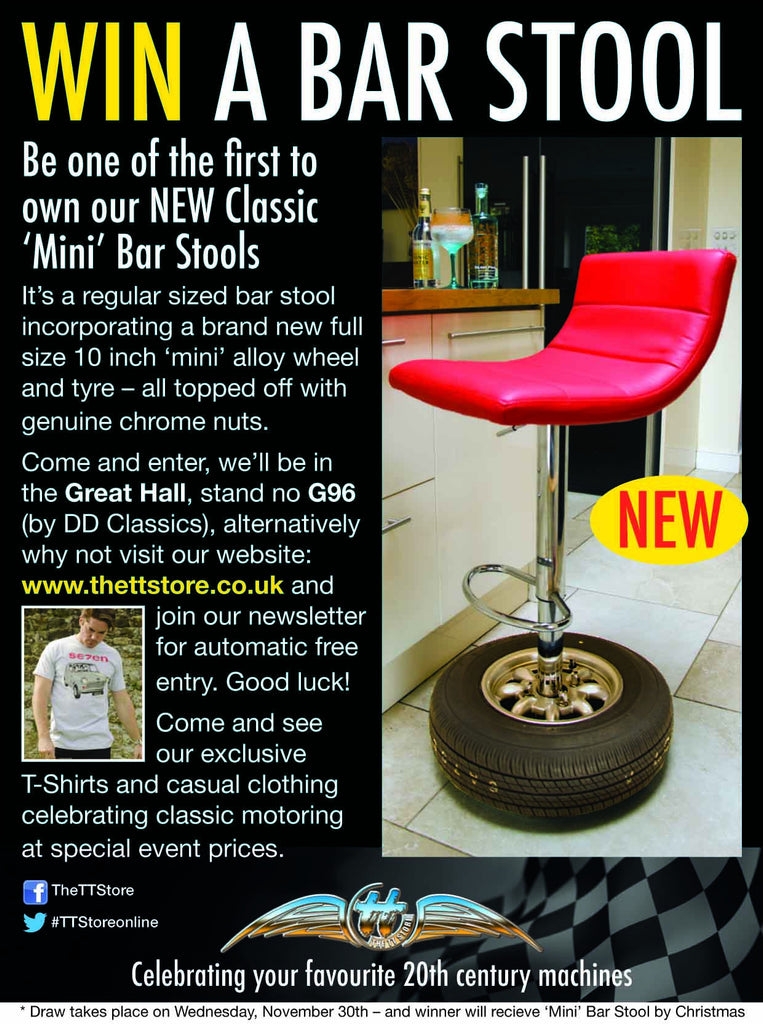 Be one of the first to own our NEW Classic 'Mini' Bar Stools (in Red). We had a stand at this year's Classic & Sports Car Show at Alexandra Palace in London so many came along to see the #MiniBarStool. Sign up in the newsletter box below to be in with a chance to win– only a few days left though, draw now taking place on Monday 5th December.
It's a regular sized bar stool incorporating a brand new full size 10 inch 'mini' alloy wheel
and tyre – all topped off with genuine chrome nuts. Available in Red, Black, White and grey. Email us for prices, and delivery details > gary@thettstore.co.uk
This is a TT Store promotion, Facebook are not involved and a random pick from our new sign-ups for the newsletter and current newsletter recipients on Sunday 4th December. An email with the winner details will be sent soon after and the Bar Stool delivered soon afterwards to a UK address.
SIGN UP IN THE BOX BELOW TO ENTER – If you're not in it you can't win it!
No products found in this collection.