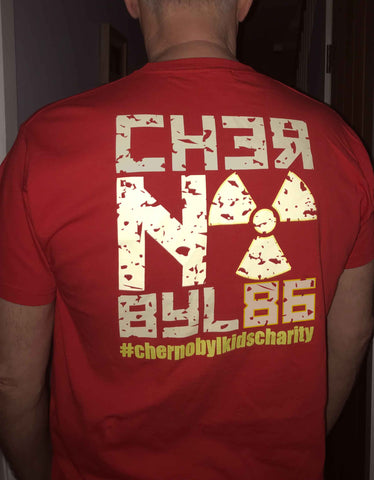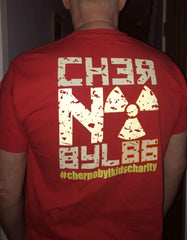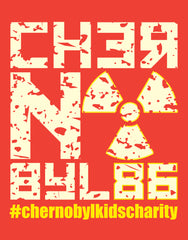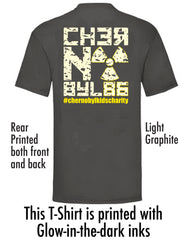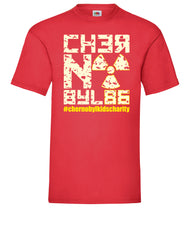 Chernobyl T-shirt – 1980s protest T-Shirt design
Currently Unavailable
This design has been relaunched at our friends Redbubble >
https://www.redbubble.com/people/bigs66/works/38105272-chernobyl-nuclear-disaster
SOLD OUT – HOWEVER IF YOU'D LIKE ONE click onto size and leave your details. We'll let you know when its back in stock.
The T-Shirt graphics has a battered and neglected look – as many road signs around the Chernobyl plant. The nuclear disaster of 1986 still effects adults and children who live within the 1000 square mile contaminated area – even after 33 years. On the Power plant site the contamination will last for 24,000 years. In addition to the 31 directly related deaths, thousands more have died prematurely from the related fallout with estimates ranging from 9,000 (World Health Organization) to possibly 90,000 (Greenpeace). Chernobyl – although in Ukraine effects large parts of Belarus, whose border is only 10 miles to the north. 
Many people suffer to this day, particularly children with thyroid disease, cancers and leukaemia. Regular respite care away from the area is hugely beneficial to children. Families in the UK host many children for upto a month a year providing positive benefits to the children's health. A portion of these sales were donated to chernobyl-children.org.uk who organise children's groups over from Belarus.
 Ladies T-shirt also available.
This is a Limited Edition T-Shirt
T-Shirt is Red, 100% Cotton (or a choice of light graphite)