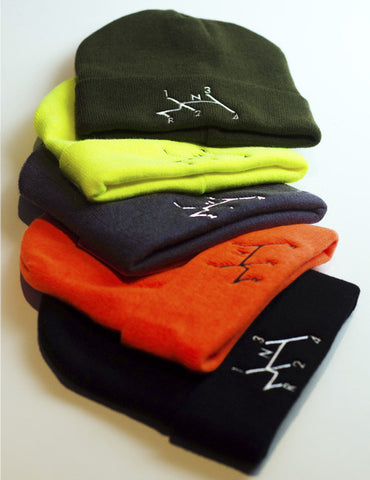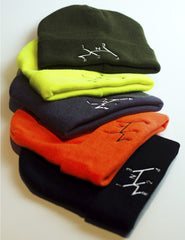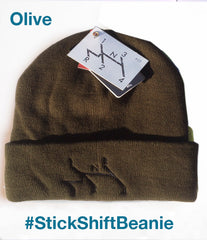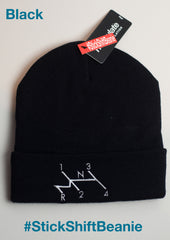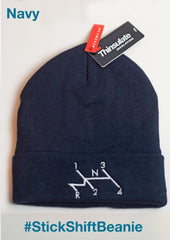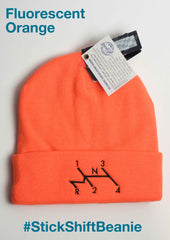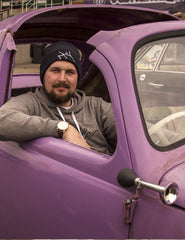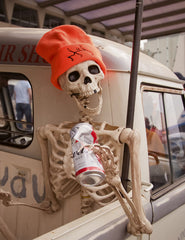 Beanie embroidered with Beetle isometric 'stick shift' decal!
VeeW enthusiasts will instantly recognize this familiar 4-speed stick shift pattern, which was conveniently printed on the nearby ashtray on many Beetles (and others)! We've also updated the Olive Beanie to subtle black stitch symbol as VolksWorld customers wanted it to complement their patina look.
This gearbox layout was standard on many 1960-70s Beetles, Karmann Ghia, T2 Transporter/Camper, 1600, 411 and many others in the VW range.
Our lightweight Beanie includes a thin inner fleecy layer of Thinsulate™ that retains body heat whilst allowing moisture to escape – for optimal comfort and convenience.
And some rather more colourful, esoteric little snippets for the real enthusiast …
We've been reliably informed the 'N' (neutral) on the decal was deleted sometime in the 1970s, but when we're not sure and welcome an evidence based reply from enthusiast/archivist/boffin… so we can update this copy!
As you can see from the image these #StickShiftBeanies are finding their way to some strange settings, keep them coming in via Facebook and we'll publish the best...
Lightweight Thinsulate™ filling
Windproof double thickness construction
One size fits all
Outer 100% Acrylic/Lining 100% Polyester Thinsulate™ fleece
Deep fold up hem with quality embroidery facing front
Lightweight Beanie folds into jacket pocket
Choice of 5 colours
Machine wash 40º
Please note: Olive Beanie has black gear symbol (as requested by our customers at this years Volksworld Show– see inset picture

Thinsulate™
is considered "the warmest thin apparel insulation" available. When equal thickness material are compared, it provides about 1½ times the warmth of down and about twice the warmth of other high-loft insulation materials. Gaps between fibers not only reduce heat flow they also allow moisture to escape.